Consultancy Partners II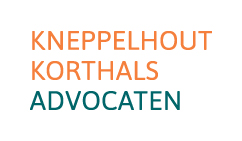 Kneppelhout & Korthals Advocaten is an independent law firm in Rotterdam with more than 50 lawyers and more than 35 support staff. An office with 35 years' experience and a typical Rotterdam "no nonsense" attitude, they work alongside their customers, ready to respond to their changing needs. Kneppelhout & Korthals works for large and medium-sized businesses, central and local government, not-for-profit institutions and other organizations in the Netherlands and abroad. Kneppelhout & Korthals is a member of the Parlex Group of European Lawyers, a network of 22 law firms in Europe, with affiliated offices in the United States, Israel and China. Furthermore they have built up a strong additional German and Asian practice
For quite some time Tailor Made Recruitment has been working alongside several partners:
(1) mr. Olaf Haperen:
Tailor Made Recruitment: 'I have known Olaf since my career as an attorney at Lawton Lawyers in Breda, where Olaf was one of the founding partners. Olaf specialized in Intellectual Property law and IT law early on in his career. In addition to actively participating in a variety of professional associations, he is a frequent guest speaker and guest lecturer at universities and other institutes of higher education. In 2012 Tailor Made Recruitment asked him to act as co-speaker at a CFO lunch dealing with the subject IP valuation and IP management. I have come to know Olaf as a very dedicated lawyer (24-7) for his (international) clients. Olaf's clients range from innovative start-ups to (listed) international companies in a variety of industries. "
Kneppelhout & Korthals: "Because of his extensive background Erik has a keen eye for detail and commercialism. His experience as a lawyer allows him to look beyond the recruitment process. Due to his extensive network, our IP / IT section has already been introduced to different contacts of Tailor Made Recruitment several times, ranging from start-up situations to trademark issues. His bold character enables Erik to convince his contacts and clients to take more time over legal matters than they have initially done.
(2) mr. Arnold Birkhoff:
Tailor Made Recruitment: "Arnold has been a lawyer since 1998. Alongside his position as Managing Partner of Kneppelhout & Korthals, he also co-runs the Employment Law section. Arnold advises and litigates on behalf of companies and individuals (including (statutory) directors), as well for Works Councils on all aspects of employment law and employees' representation law.
I have got to know Arnold as a very pleasant interlocutor, who - unlike his peers - is able to provide a personal touch to his work combined with a resourceful commercial understanding. Arnold instinctively knows how to identify the best solution and bring it to the table."
Kneppelhout & Korthals: "Employers, employees and HR managers all have to deal with employment law. As a former lawyer and curator Erik is very much aware of developments in this area, and not just from a recruitment perspective. Over the years, we have recommended Tailor Made Recruitment to a number of our clients – without obligation. In this way, we can provide a bit of 'after care', something they really value. In addition, we have already been directly engaged on a couple of occasions through interim assignments and managers to solve employment law issues. A fruitful collaboration, that's for sure."
Associate Partner at Green Park : Enormous energy, great commitment and a true understanding of what makes a successful business relationships - all of which make them a valued business partner