Consultancy Partners I
Tailor Made Consultancy focuses exclusively on partners who can present a valuable addition to its co-entrepreneurship principle. Every Consultancy partner is on an equal footing and acts as a co-entrepreneur. Only this attitude towards clients enables them to really focus on the problem on hand within an organization.
Over the years Tailor Made Recruitment has built up trusting relationships with these partners and is willing to share these relationships with you. With all the possible expertise at hand that Tailor Made Consultancy has, we believe that clients are able to manage their processes even better!
For more information, click on this link: www.tailormadeconsultancy.nl
If you have a specific question about one of these partners, or if you are thinking of combining certain processes, please contact us. We would be happy to assist you with and/or to inform you about all kinds of possibilities.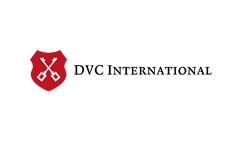 DVC International is an independent valuation company that specializes in IP / Intangibles valuations. Its offices are located in the Netherlands and Spain. Since 2003 DVC International offers services in the areas of accounting, tax, transfer pricing, legal and finance for their global clients (Corporates and SMEs). The CEO / Managing Director of DVC International is Steven van Wijk.
Tailor Made Recruitment: "Steven van Wijk is a highly committed professional, who in addition to international (business and IP) valuations, has a solid knowledge of M&A, IT, and legal issues. A clear communicator: swift, skillful and to the point: Characteristics of Steven that really appeal to us and match with the vision of Tailor Made ".
DVC International: "I met Erik Eversdijk in 2012. On behalf of Tailor Made Recruitment I was asked to perform as co-speaker at a CFO lunch in Rotterdam dealing with the subject of IP valuation and IP management. It was a great success with a large CFO attendance. In addition to his broad knowledge and business sense, Erik comes across as very authentic and to the point. A very strong communicator with a great personality, partly because he can talk easily with many different people from all kinds of disciplines. I consider our collaboration as very pleasant, at both a business and personal level."